Kunic
Made in Frankfurt Germany from the 1950s, these 16mm rollfilm cameras are available in a variety of styles and models. Petie cameras are also found factory built into vanity cases or lighters. These models are much sought after.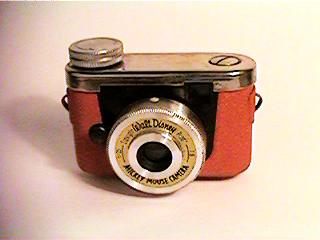 Walt Disney, Mickey Mouse Camera.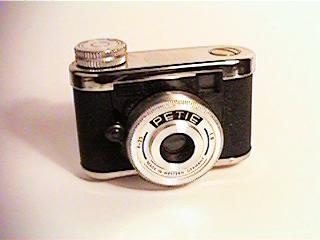 Standard chrome Petie.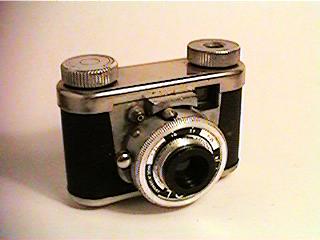 Tuxi with flash sync.


Vanity Petie.
This Vanity case contains a standard Kunic Petie camera. The case contains two tubes in the top plate, one for lipstick the other for two rolls of film. Flap on the front opens to reveal a ladies compact. Variations exist in other leather coverings as well as enamel paint.