Minox
Minox cameras typify the classic spy camera. Very small, they are very well made. Minox started in Riga, Latvia before the second world war and were relocated to Wetzlar Germany when war finished. Ideal sub-miniature to collect as film is still available in many emulsions.
Minox sub miniature cameras use 9.5mm film in a special cassette for a negative size of 8mm*11mm.
Minox cameras shown on this page are all post-war.
For pre-war Minox please click here for the Minox Riga page.
Click for an example picture taken with Minox B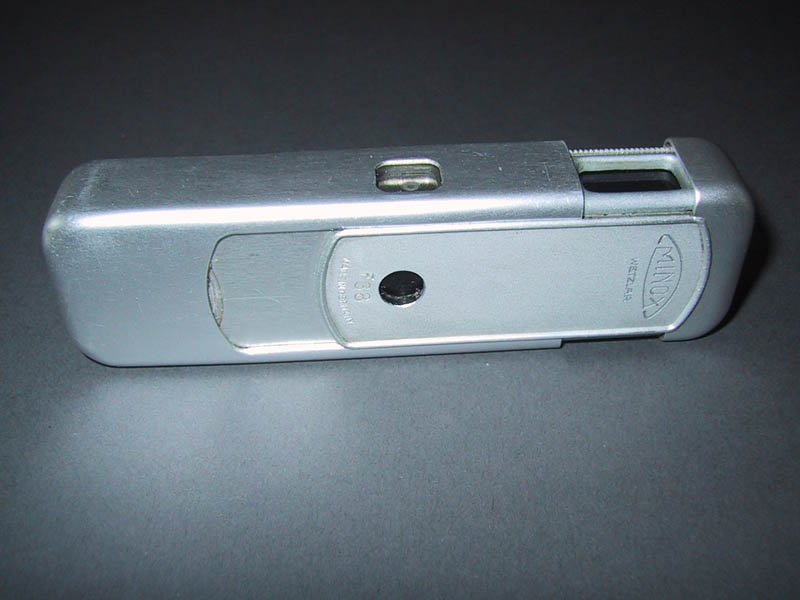 Minox II Dummy. Rare display camera for shop window display.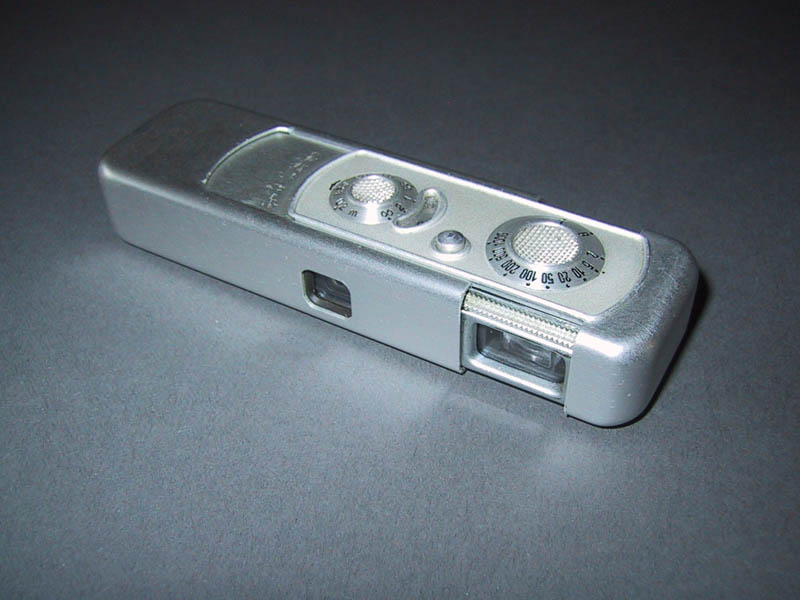 Minox II 1948-1951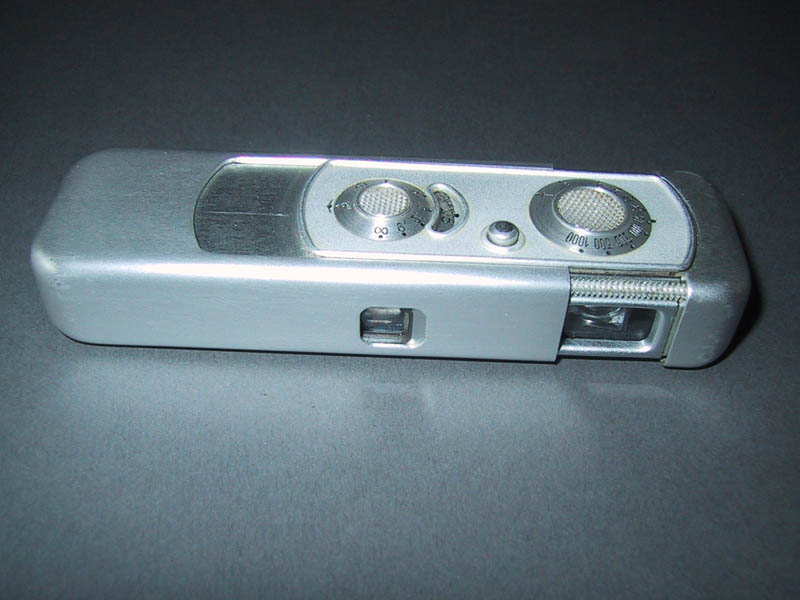 Minox III 1951-1954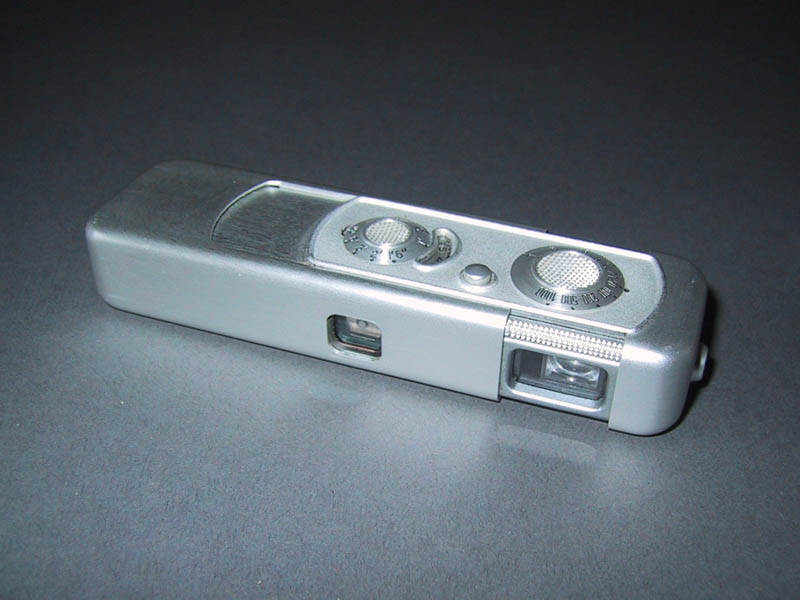 Minox IIIS showing flash sync socket 1954-1969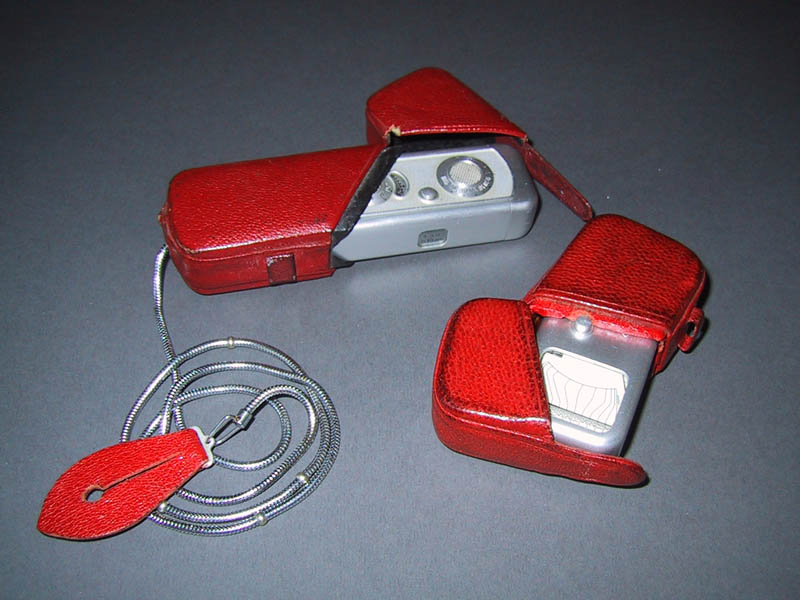 Minox IIIS in a red case with Minox meter also in a red case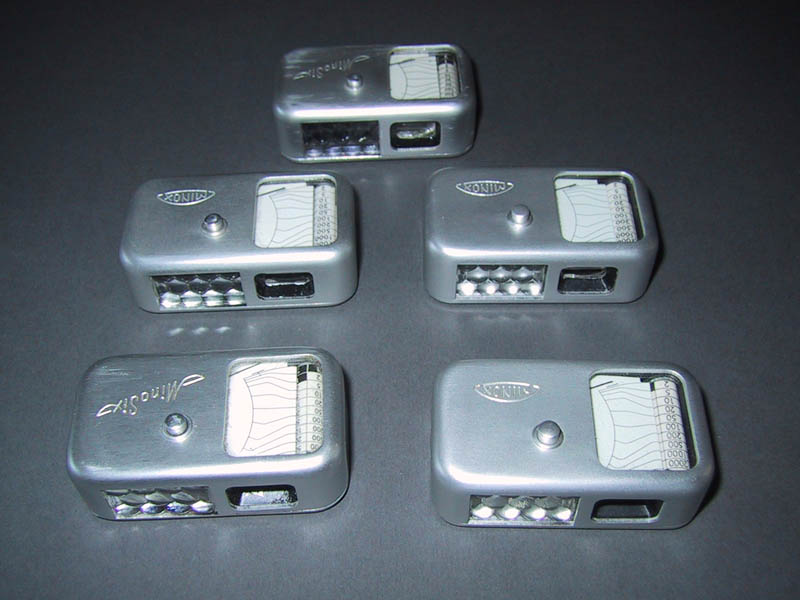 Minox meters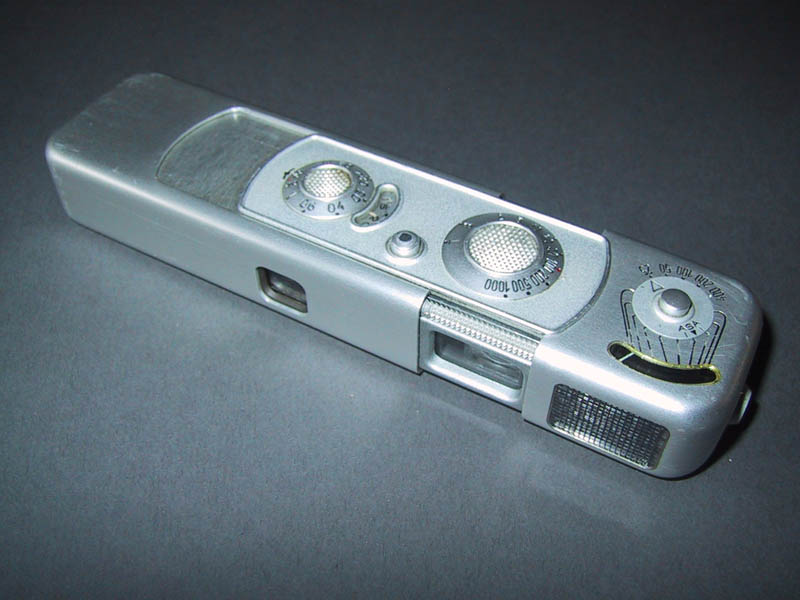 Minox B with built in selenium meter 1958-1972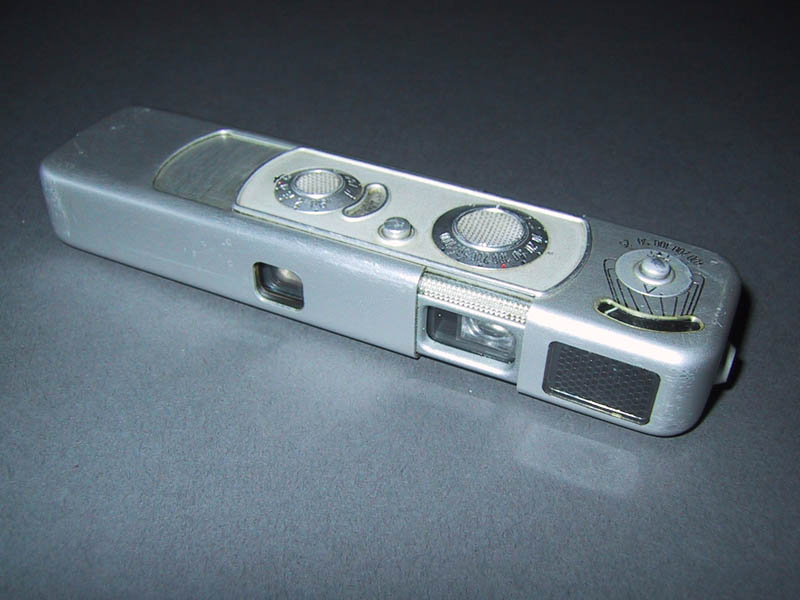 Later Minox B with "honeycomb" cover over selenium meter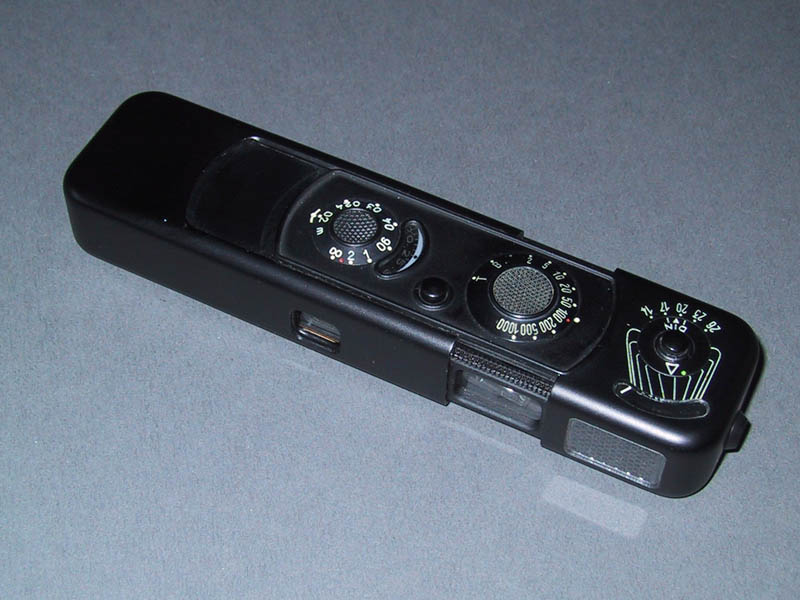 Black Minox B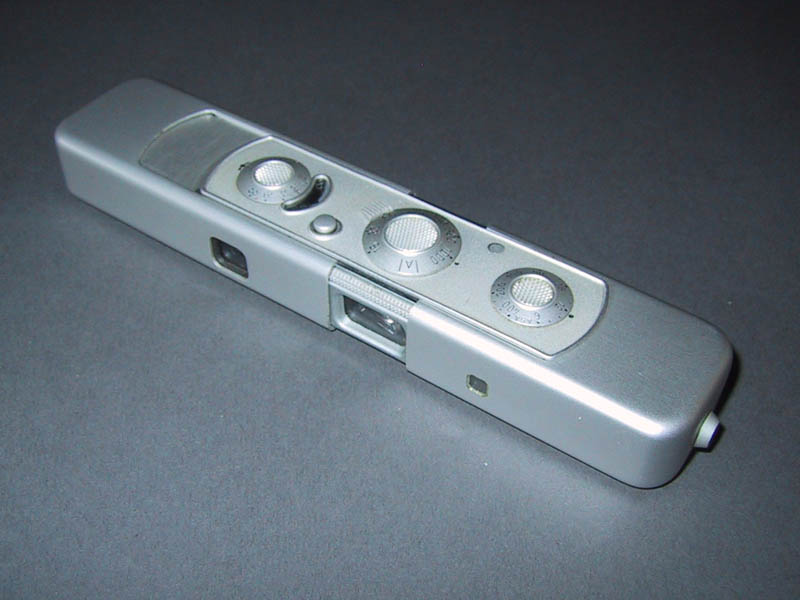 Chrome Minox C with CDS meter 1969-1978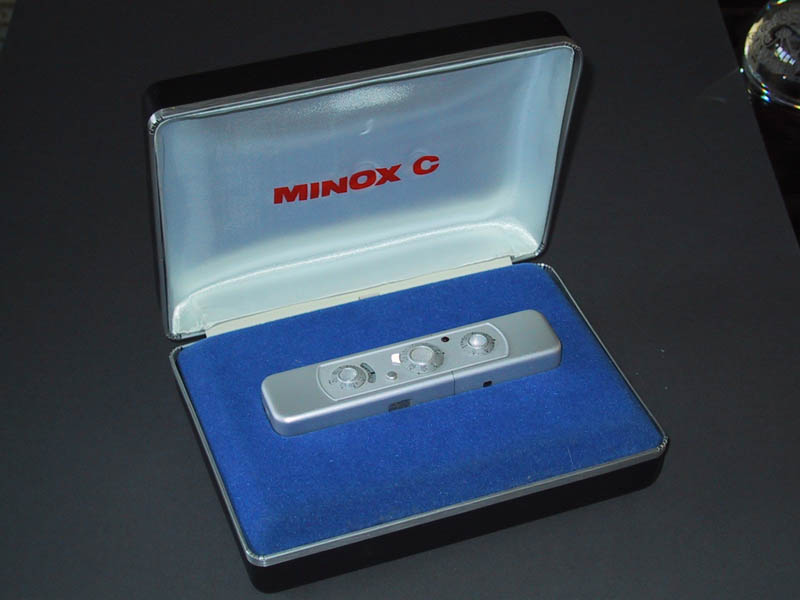 Minox C in presentation box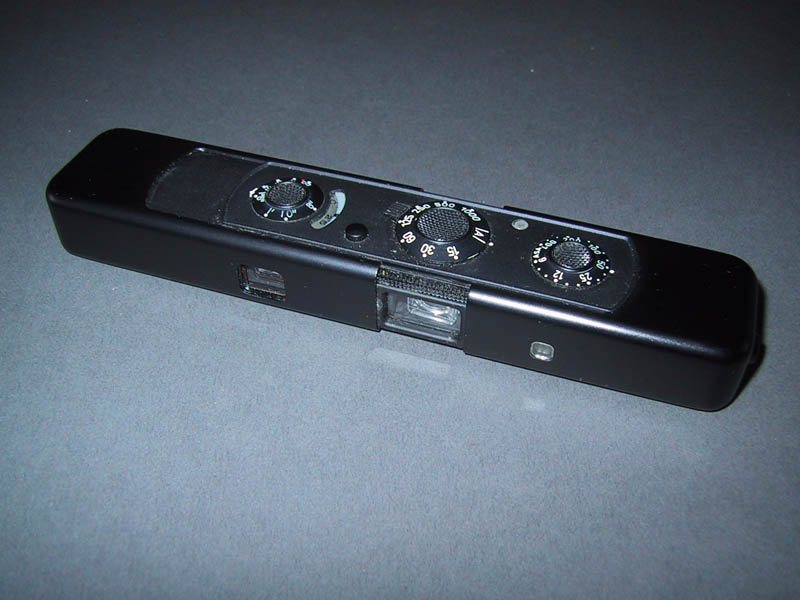 Black Minox C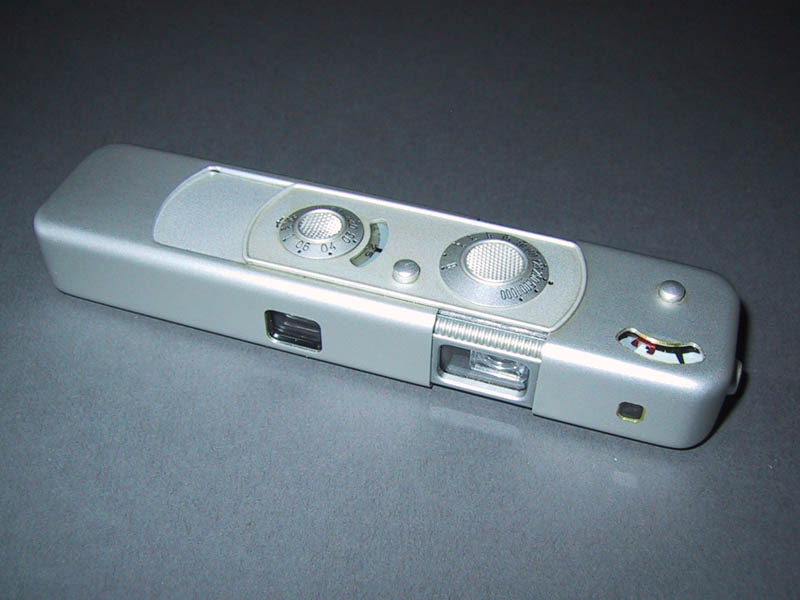 Chrome Minox BL 1972-1973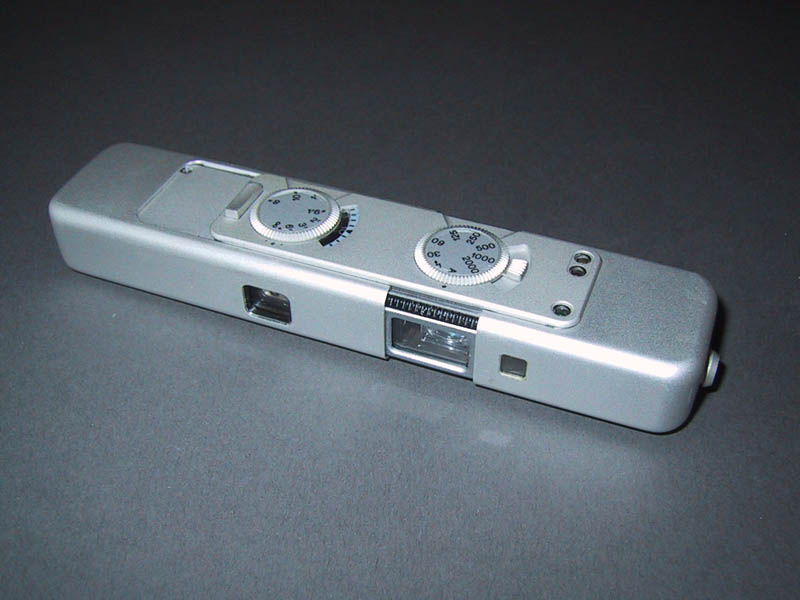 Chrome Minox LX, electric shutter with CDS meter 1978-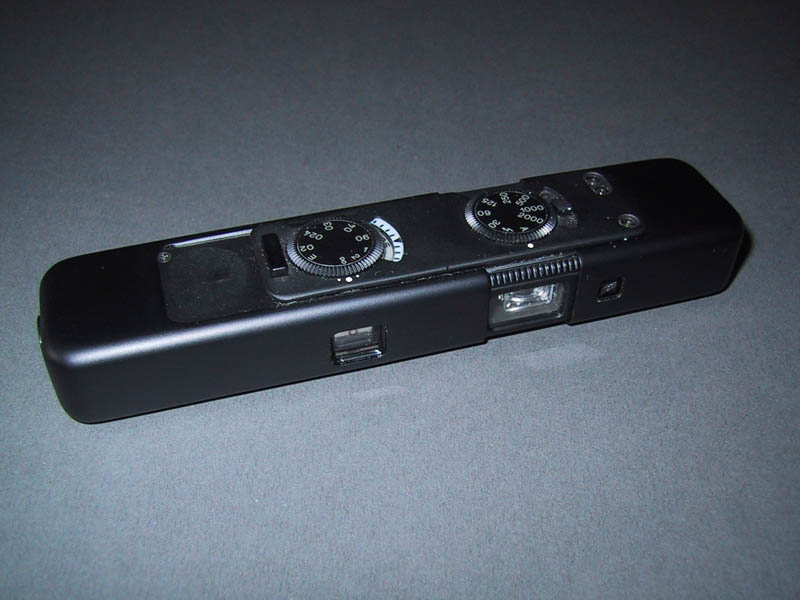 Black Minox LX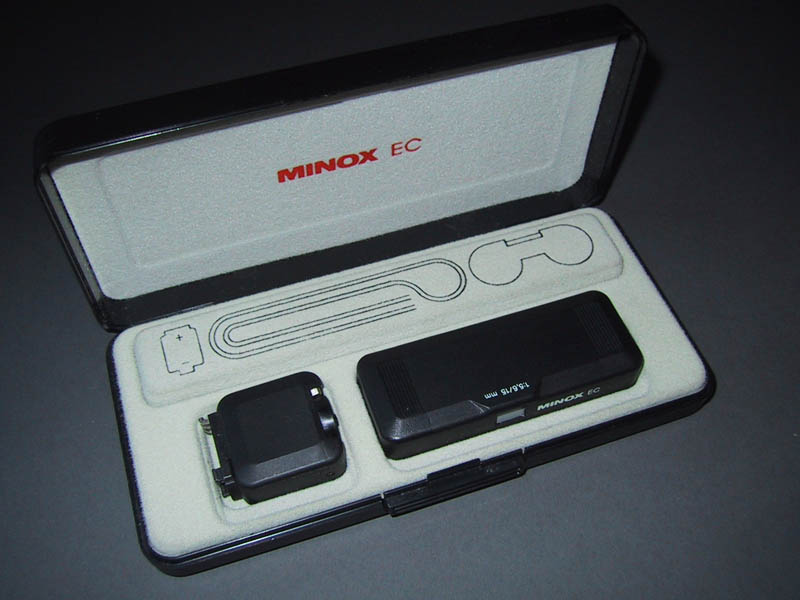 Minox EC 1982-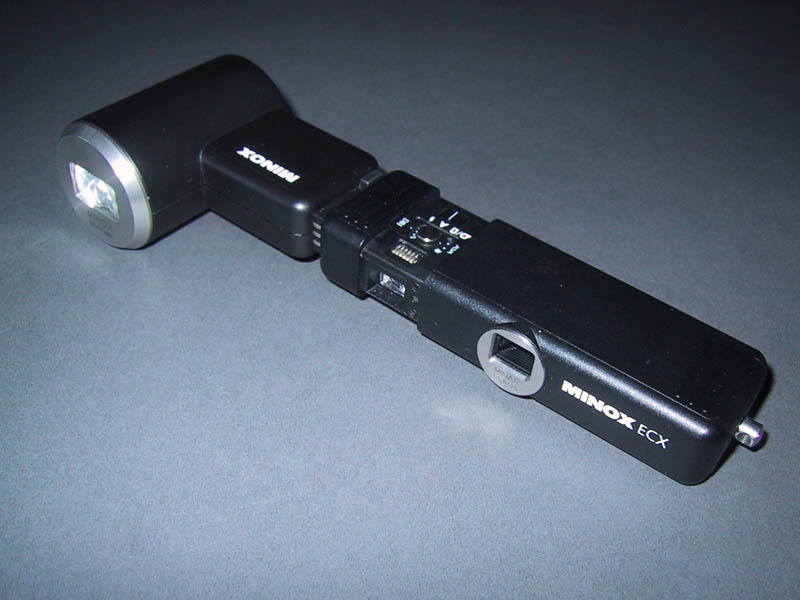 Minox ECX 1998-